Welcome! At the exit of the Gorges du Verdon, along the Sainte-Croix Lake
---
At 200m from the beach of Lake Sainte Croix, 4 km from the entrance of the Gorges du Verdon, 10 minutes on foot, the village Les Salles sur Verdon with its shops & services, and about 80 km to the French Riviera , municipal Campsite Les Ruisses is the ideal place for an unforgettable holiday in the Provence and discover the Gorges du Verdon!
---
Nearby numerous opportunities for sports activities in the beautiful nature:
The most beautiful hiking trails and cycling tours, windsurfing, SUP, pedal boats, rowing, canoeing, sailing, mountain biking, tennis, table tennis, boules, fitness trail, supervised swimming ( July-August ), air sports, fishing and… turquoise blue healthy water.

Camping season 2021
Camping open from March 15 to November 1
Low season: 1/03 to 02/07 & 28/08 to 01/11
High season: 03/07 to 27/08
---
Pure pleasure, the gorges, the lake, lavender, cicadas, and the relaxed atmosphere…
---
Our campsite is currently closed.
We are open again from March 1, 2022 to November 1, 2022
During the closure, you can only contact us via our:
---
Booking 2022
---
Start bookings on Tuesday, March 1, 2022
In high season only possible from Saturday to Saturday, and at least 7 nights.
In the low season free pitches are available daily. It is not necessary to make a reservation. You can come directly to the campsite and settle on the free pitch of your choice. For reservations it is 4 nights minimum.
The booking fee is 10 € (no refunds), and the amount of the deposit is 50 € (this amount will be deducted from the total amount of your stay if you will settle on the day of your arrival)
The total amount of the deposit and booking fee of 60 € you can pay by credit card directly at the time of booking, Visa or Mastercard (This amount will not be refunded in case of cancellation! (Maybe this is covered by your cancellation insurance)).
Camping without booking: Dear customers, you have to come directly to the Reception to check the availabilities according to your installation. We advise you to arrive between 14h00 and 16h00: the sites are rented from 14h00 to 12h00, so it is not necessary to arrive too early because we will not yet have free places, but alsonot too late, because there is a risk that there will be no more (we show places as we go).

Municipal Campsite Les Ruisses does not offer mobile homes, tents!

Please note: Bookings send through our contact page are not accepted or answered!
---
Our services
The campsite is equipped with the following comforts
Shady property
Comfortable equipped sanitary
Sanitary equipped for children
Reception for handicapped
Washing machines and dryers
Collective BBQ (think of your grill)
Children Playground (with table tennis)
WIFI package days, week or month
A MULTI SERVICES POINT

Your arrival at the municipal campsite Les Ruisses
---
Anyone wishing to stay at the municipal campsite Les Ruisses, at least overnight, must:
At arrival visit the reception to ask if there is place available (we do not make reservations), provided with at least one piece of identification to complete immigration formalities.
Commit to comply with the internal regulations displayed at the reception and in the various buildings of the campsite. Any person who contravenes the provisions of the rules will have to leave the campsite immediately.
At the reception, you will find information and documentation about the area, arrival and departure of mail, fax and photocopy (charge). A warm and personal welcome is reserved.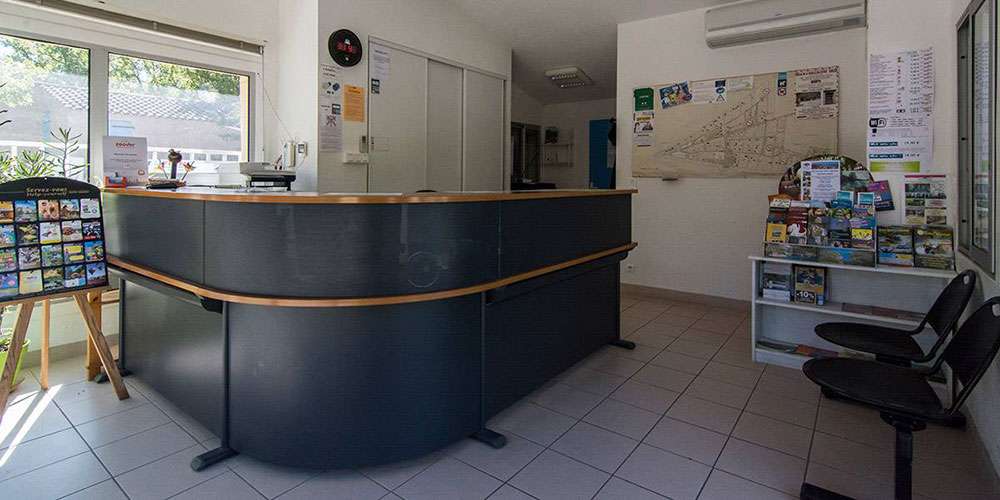 ---
The whole team of municipal campsite Les Ruisses wishes you a pleasant stay in advance.
---
Sports events close to our campsite
May 1, 2022 SwimRunMan Gorges du Verdon
In 2022, the unique SWIMRUNMAN will be organized for the fifth time, a 10-minute walk from our campsite.
Parcours: CLASSIC 25.60km (4.55km SWIM, 21.05km RUN) HALF 45.10km (7.25km SWIM, 37.85km RUN) ULTRA 63.40km (11.60km SWIM, 51.80km RUN)
June 19, 2021 Var Verdon Canyon Challenge
The 29th edition of the Var Verdon Canyon Challenge! The unique Trailrun adventure in the largest gorge in Europe.
Parcours: 60 km Trail Entre deux rives – 30 km Grand trail du Grand Margès – 17 km Petit trail du Grand Margès – 10 km Trail d'Aiguines. De VVCC wordt georganiseerd vanuit het dorp Aiguines.
September 25/26, 2021 Natureman Var Explorer!
After 9 years, the Natureman VAR gets a new dimension, Natureman Var Explorer.
You have been loyal to this event for years, so 2 solutions are available to you:
Check 2022, and then take part in the 10 year anniversary of the triathlon, which will undoubtedly be exceptional!
Or take the plunge now … with one of the best sporting adventures of 2021!
August 28/29, 2021 VERDON SWIM EXPERIENCE
The VERDON SWIM EXPERIENCE! let yourself experience a unique moment, come swim in the most beautiful canyon in Europe! Registration will begin on January 11, 2021.
---